Now that it's hotting up, Rome is one of the most picture-perfect places to have a picnic and to indulge in the food the country's famous for. From stone-baked pizzas, fresh buffalo mozzarella, to deep red tomatoes and arancini rice balls, Rome is the best place for finger food!
To make the most of the weather and to see some of the best cityscapes Rome has to offer, we put our heads together to come up with our five favorite picnic spots from the lush and verdant parks, to the banks of the River Tiber.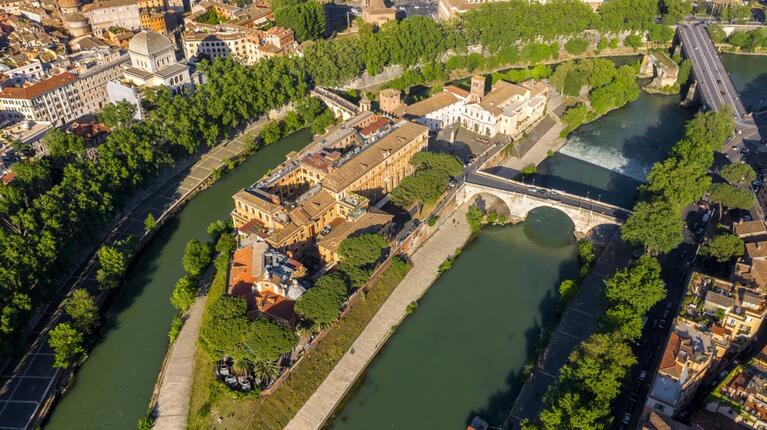 1. Isola Tiberina 
One of the best places to picnic in Rome is actually on the River Tiber. Not usually known for its picnic spots, as in the summer the banks are taken over with festivals and bars, but the Isola Tiberina island in the middle of the River is the perfect spot with unparalleled views downstream.
With grassy slopes that wrap around the island, you can sit out in the midday sun until your heart's content. Although it's a smaller patch than a park you might need to get down there early, as like-minded locals also favor this grassy spot for their lunch breaks.
Whilst you're there, you can even walk off your lunch by crossing the river north and into Trastevere and even a walk up to St Peter's Basilica and the Vatican City.
2. Villa Borghese
It's no surprise Villa Borghese is on this list, as it's one of our favourite places in Rome, as well as half the locals! Rome's central heart-shaped park is a stunning nod-to Classic English architecture and Renaissance design with its flowing ponds, manicured gardens and white marble buildings.
With acres and acres of lush green garden and park to explore, it makes for one of the most quiet sanctuaries in Rome to take your picnic to – and it's not like there's a shortage of things to do in Villa Borghese for when you've finished either!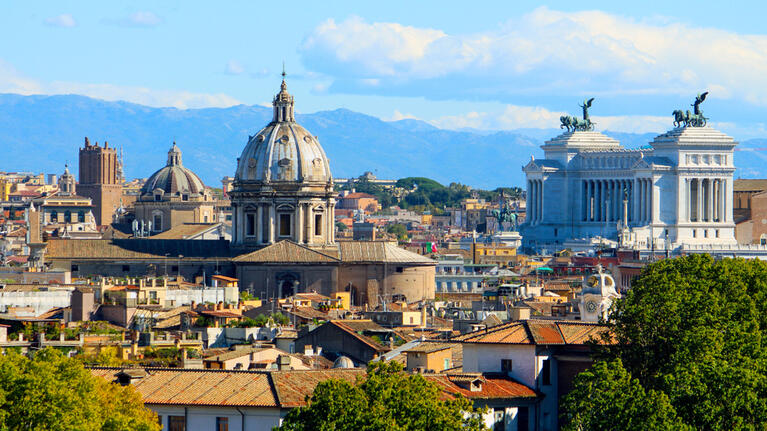 3. Monte Gianicolo
The Janiculum Hill is without a doubt one of the best places to go for a panoramic picnic. Up on one of the seven summits of Ancient Rome, this unrivalled viewpoint commands some of the best views over the city. Look out over the rooftops, the ruins, the trees and piazzas as you eat – and you'll be pushed to experience anything else like it!
Make sure you pack your picnic well, as there aren't many places to stock up on supplies when you're up there. Also make sure you've got your walking shoes on – or spare change for the bus – as it's quite a way up from street level.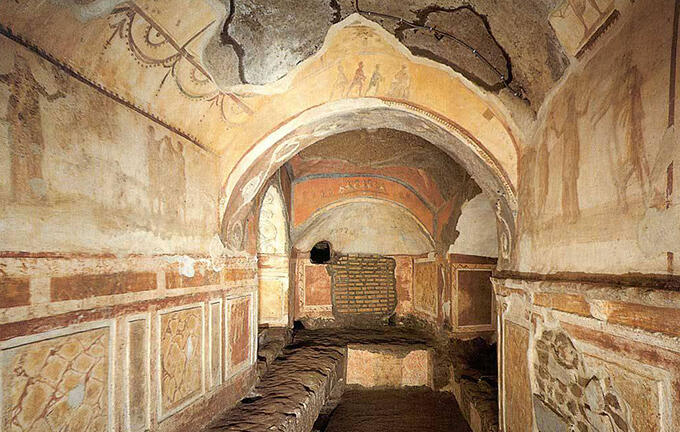 4. Gardens around the Catacombs of San Callisto
Slightly outside Rome are the ancient Catacombs of San Callisto, which are worth a visit regardless with your Roma Pass. These Ancient Roman are the largest in Rome with over 20km of tunnels underground and are a fascinating insight into Rome's important archaeology.
But above ground is the Appia Antica which now considered is a large heritage park along Rome's oldest roads – so there are plenty of ruins to marvel at. Take shelter and unroll your picnic mat under the natural Cyprus and palm trees – you'll completely forget that you're in Rome!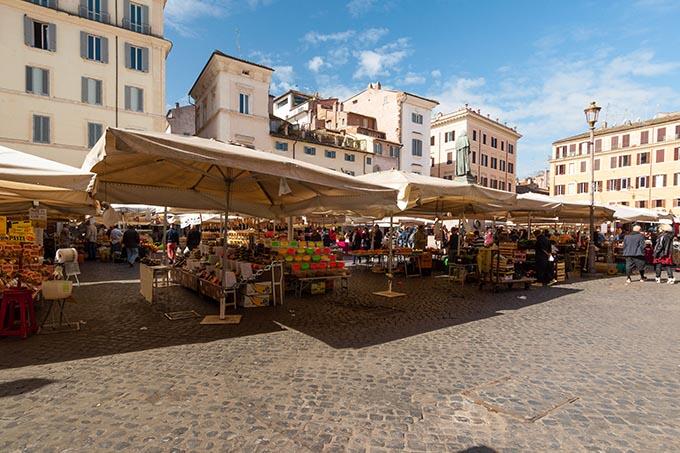 5. Campo di Fiori
As one of the original food and flower markets in Rome, Campo di Fiori is a chaotic and sometimes overwhelming experience, but worth it to see local vendors in action, true Roman dialect and of course to sample fresh produce.
For anyone who wants supplies for an all-authentic Roman picnic, start at Campo di Fiori and you won't regret it. With a range of stalls selling olives, cheeses, and fruit and vegetables stock up while you can and stop off at one of the local wine shops for something to wash it down with. Buon appetito!
 
Consider picking up an Omnia Rome and Vatican Pass, and make the most of your very own Roman Holiday with all the best sights of the in one package. It even includes a travelcard so you can move around Rome with ease.