Feeling artsy? Check out our guide to the Borghese Gallery
See some of the world's most significant pieces of art at Villa Borghese, where the family that the villa is named for cultivated one of the world's most impressive art collections. From early Caravaggios to Bernini's most breathtaking sculptures, there's lots to see here - make sure you see the highlights with our guide to the
Borghese Gallery
below.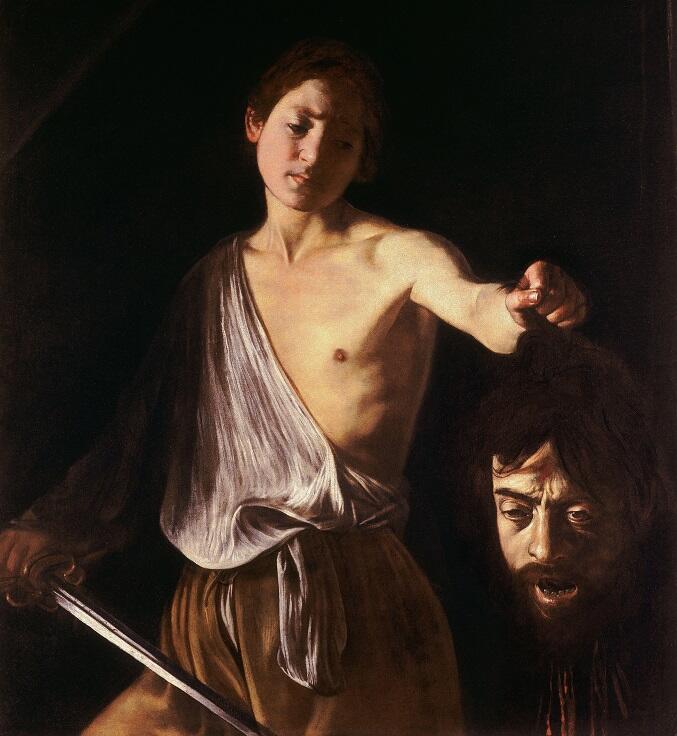 David with the Head of Goliath
It should come as no surprise that this dark piece of work comes from the mind of Caravaggio, one of the greatest Baroque artists of all time. As with all of his works, the play of light and shadows is one of the most striking things about it. Beyond its biblical references to the story of David slaying the giant Goliath, it's also an allegory for Caravaggio himself who gifted this to Pope Borghese to ask for a murder pardon.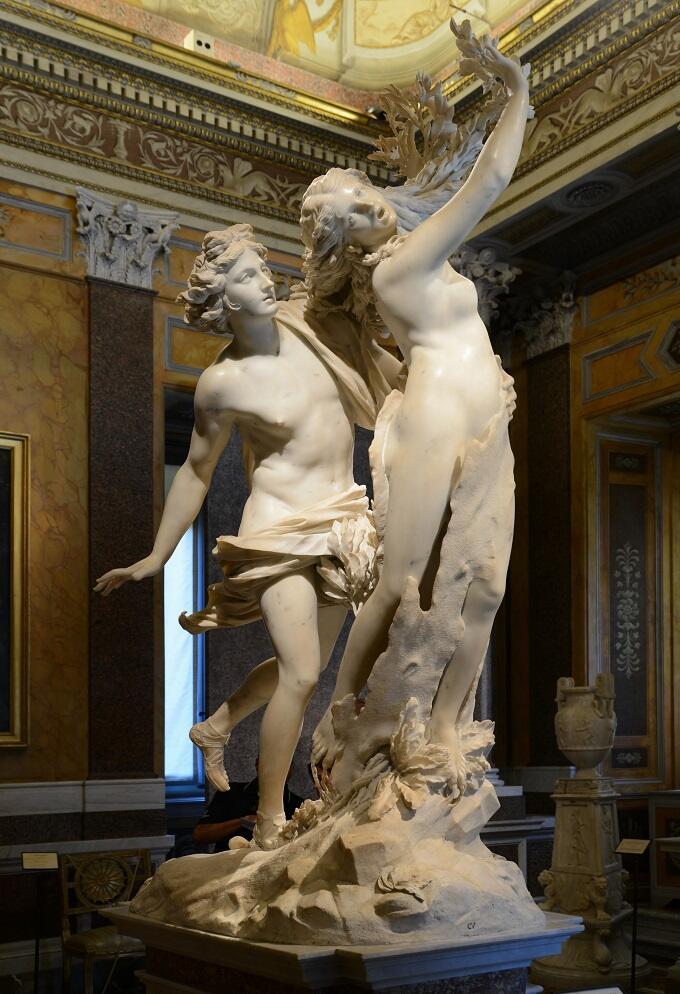 Apollo and Daphne
These gorgeous sculptures were crafted by Gian Lorenzo Bernini, a Baroque artist that grew to prominence in the 1600s. These mythological and romantic statues were actually crafted for Scipione Borghese, the founder of the Borghese Gallery - and Bernini was just 24 when he made them.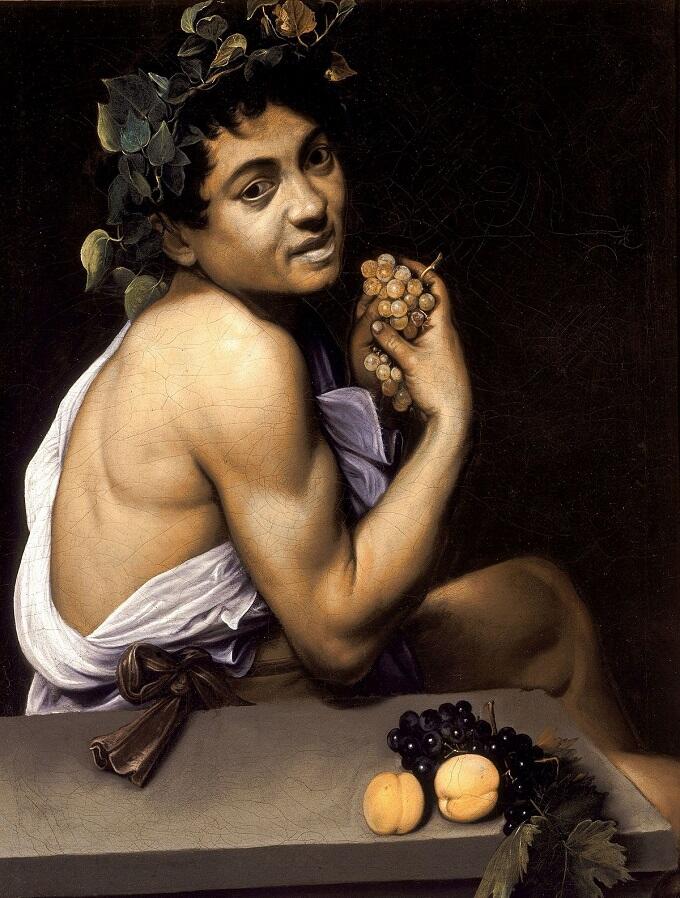 Young Sick Bacchus
While this portrait of the Greek god Bacchus has strong mythological ties, Caravaggio actually based it off of his own likeness and is one of his earliest self-portraits. Painted in the dark Baroque style the artist was renowned for, its said that it reflects Caravaggio's own illness for which he was hospitalised for several months.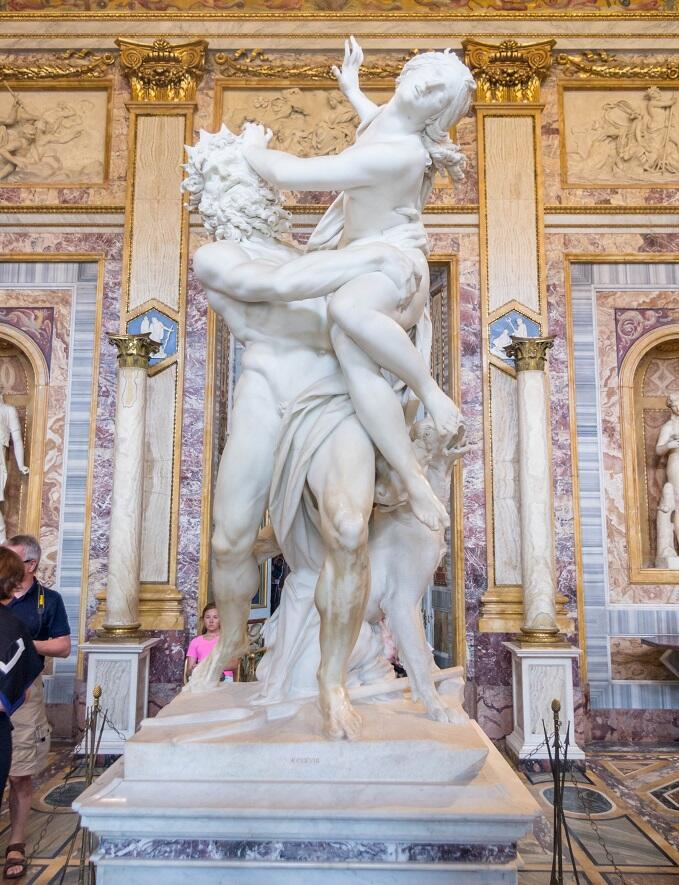 The Rape of Persephone
The virtuoso sculptor Gian Lorenzo Bernini's work fills the halls of Galleria Borghese and The Rape of Persephone is perhaps one of his most visited. Crafted by the artist at just 23 years old, the work depicts the goddess Persephone fighting off the god Hades who eventually steals her away to the underworld to be his wife. It was commissioned by Cardinal Scipione Borghese and while it moved around a bit in its lifetime, it eventually found its way back to the Borghese family in the early 1900s.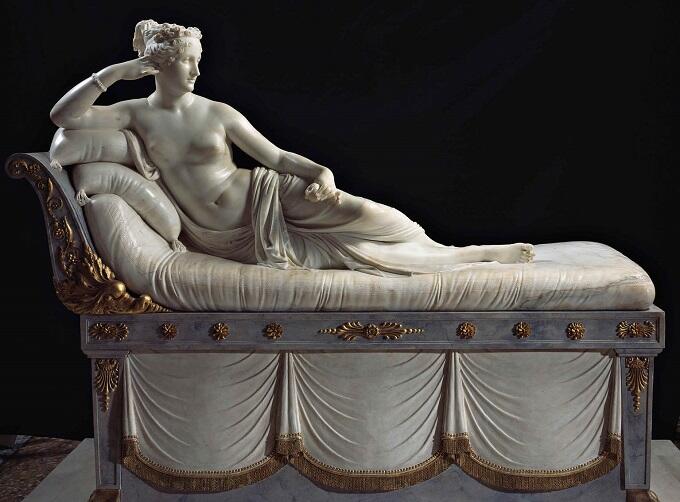 Venus Victrix
It's hard to believe this sculpture is hewn out of marble, as the artist Antonio Canova's work seems as though it is set to take a deep breath and come to life any second. This is one of the most famous sculptures in the Borghese Gallery and has strong historical precedence as well, as the semi-nude was actually based on Pauline Bonaparte - yes, that Bonaparte. (She was Napoleon's sister.)

Sacred and Profane Love
When discussing the masters of the Borghese Gallery, it's impossible for Titian's name and this particular painting to come up. As one of his earliest outstanding pieces, the contrast between the two women - one clothed and one bare naked - has been highly debated and meaning read and reread into everything from their composition, to their posture, to even what they're holding in their hands.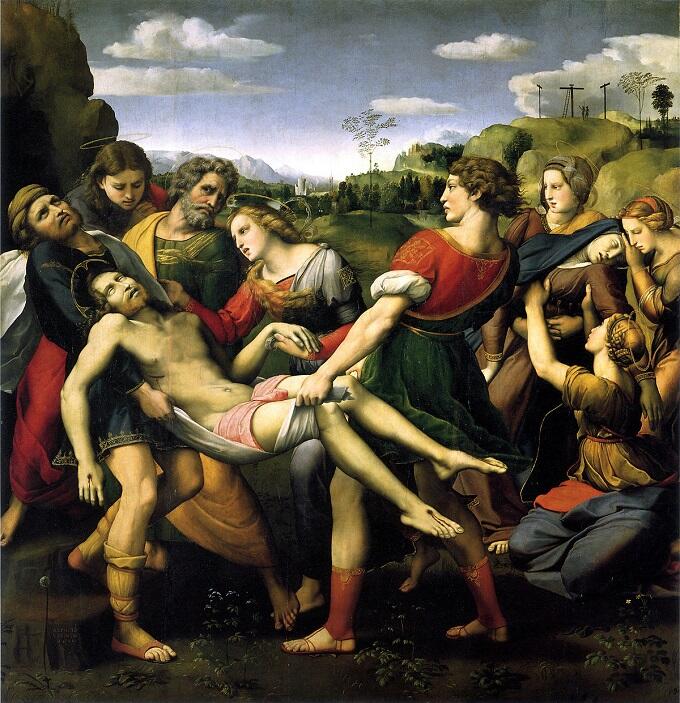 The Deposition
Also known famously as The Entombment, this biblical work by a young Raphael exemplifies the best of his early training, including his skills gained from Florentine masters. While the subject matter - the entombment of Christ following his crucifixion - isn't particularly original or groundbreaking, the choice of scene was very left field at the time and proof of his originality.