So, you've decided to visit Rome? Brilliant choice! It's a city dripping with history around every corner, and contains some of the most recognizable landmarks on Earth! But how are you going to reach all those brilliant things and see them for yourself? Why public transport, of course! In this guide, we'll let you know about getting around Rome and the best way to do it. So read on, take notes, and prepare for your Roma adventure!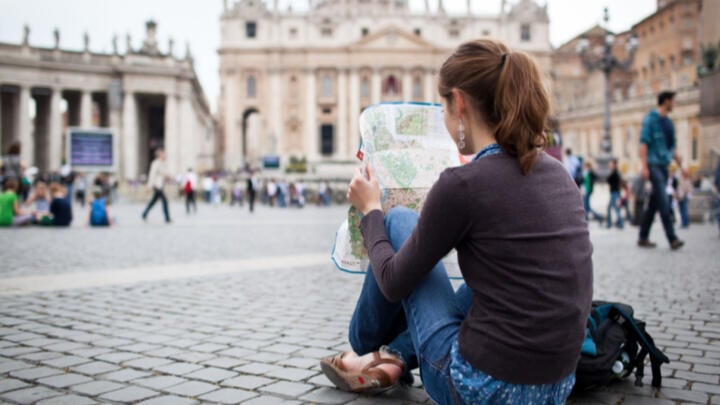 Getting Around Rome - Ticket Types
Let's start with tickets, as you'll need these to get on most public transport. Bear with us, as there are quite a few denominations to cover. 
BIT (one way)
The BIT ticket allows for unlimited transfers between the metro, buses, trams, and urban trains. From the point of validation, it lasts for 75 minutes, meaning you can travel across the entire city with relative ease if you plan your route. Keep in mind that once you leave a metro station, you cannot use the ticket to get back in. Instead, you'll have to switch to an alternative mode of transport, so make sure to plan your journey with a travel app before you set off. 
Cost: € 1.50
MetroBus 24 hours
Unlimited public transport from the moment the ticket is validated until 12AM. 
Cost: € 7
MetroBus 48 hours
Unlimited public transport for 48 hours. 
Cost: € 12.50
MetroBus 72 hours
Unlimited public transport for 72 hours. 
Cost: € 18
Weekly pass
If you're spending the week in the city, why not pick up a weekly pass that will give you unlimited public transport for 7 days? 
Cost: € 24
Now you know about the tickets, let's talk about the types.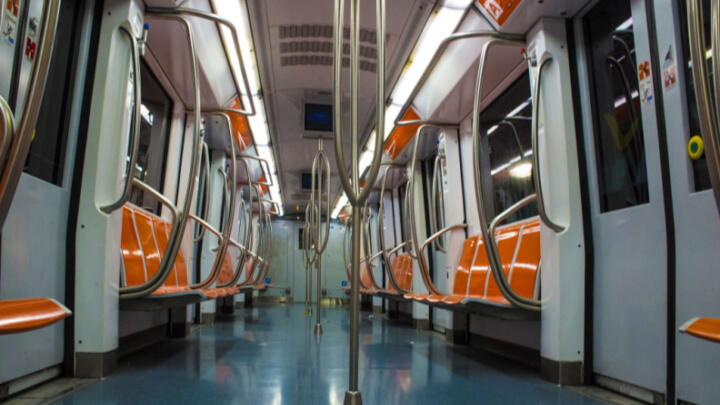 Getting Around Rome - Metro
Rome's Metro system is actually one of the smallest in Europe, made of only three lines; Line A (Orange), Line B (Blue), and Line C (Green). However, of the 73 stations it serves, you'll find it covers nearly every attraction you'll want to see in the city center. 
Line A serves the Vatican Museums and the Sistine Chapel, St Peter's Basilica, Trevi Fountain, and the Pantheon, to name but a few. 
Line B serves the Colosseum and the Roman Forum, while getting you into the city center from Fiumicino Airport. 
The easiest way to get from point A to point B, Rome's Metro is a great way to travel across the city.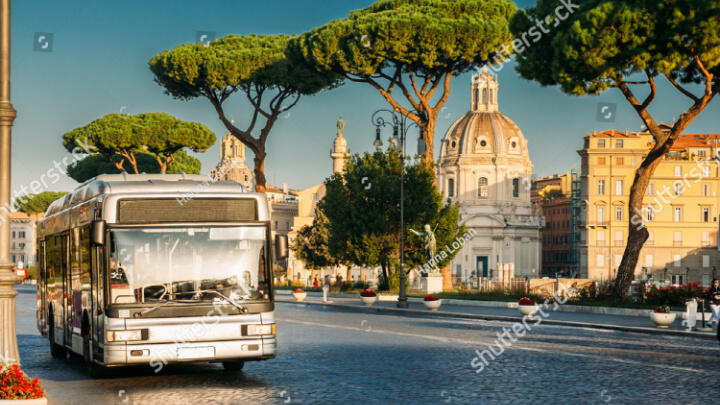 Getting Around Rome - Bus
Rome's bus system is wide-reaching, with 338 bus lines serving over 8000 stops throughout the city. However, it can become a bit convoluted, and you'll be at the whim of Rome's famous traffic.
Many of the most used buses have displays that update when buses are delayed, but many others do not. You may feel like you're waiting for a bus that'll never come. Not ideal, but new screens are being put up every week, so hopefully, they serve your needs!
There are too many lines serving too many stops to mention here, go here to plan your journey and find out which station will take you where.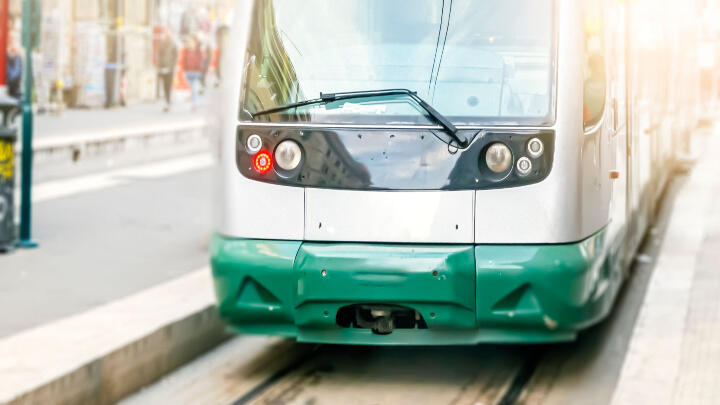 Getting Around Rome - Trams
Like many European cities, Rome has its own tram system. However, unlike many of those cities, Rome's trams don't connect with the center of the city particularly well. 
So, while it may be useful for locals to get around, it may be less useful for your vacation. As so many of Rome's biggest tourist draws are in the center, you may never need to ride one.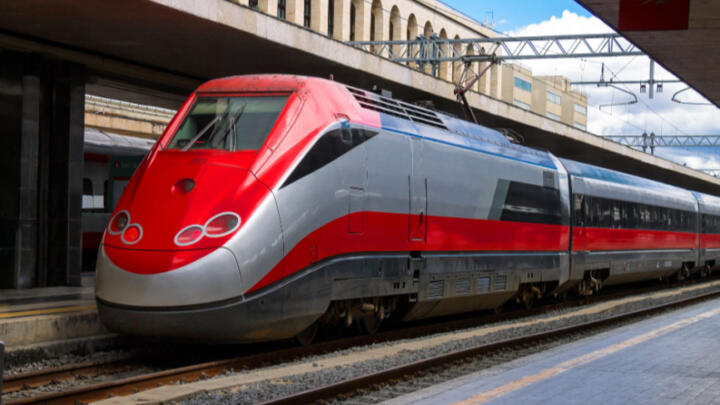 Getting Around Rome - Urban Railways
Like the overground in London, Rome's Urban Railways connect outer parts of the city to the inner city. The three lines that connect to Rome are the Lido, Viterbo, and the Giardinetti. 
If your hotel is near one of the above stations, you may be using these trains every day. And the good news is that, since they're run by the same company as the buses and metro, your tickets will work on all of them.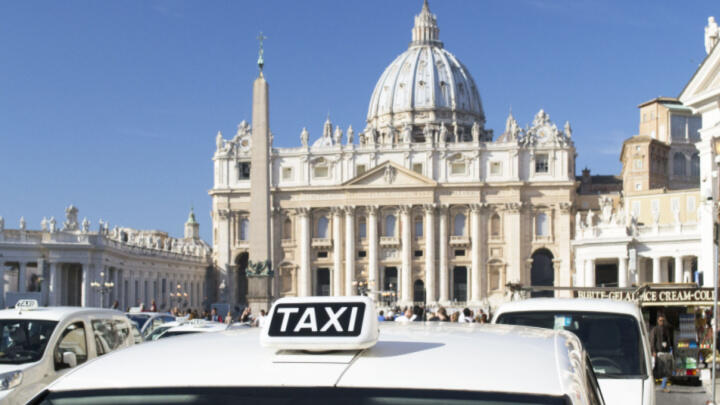 Getting Around Rome - Taxis
Taxis are one of the easiest ways to get about the city, ensuring you get straight to your destination without any wayward wandering. 
We previously spoke a bit about the risks of taxis, but let's talk about it a bit here. 
Taxi drivers are well known to try and scam passengers with exuberant fees. If they think you don't know the city, they may take you a much longer way around, or go off-meter to charge you whatever they like. They may even pre-agree a fee with you when you get in and then challenge you on said fee when you reach your destination. Not ideal. 
So it's good to know some tips before getting in someone's car. 
All taxis in Rome are white, so make sure yours is! Also, look out for a sign on the roof and a meter in the window. 
Better yet, if the vehicle has a number on the side of it, you know they work for a taxi company. Call this number if you feel you're being swindled. 
You'll find the vehicle's license plate on the back of the front seats, if you need to identify the car and driver to the company. 
Rates can be fixed, depending on where you're traveling. Or, if not fixed, they will have minimum and maximum fares. Make sure to check these before your trip. 
If the driver doesn't turn the meter on, request that they do so. If they refuse, ask to leave the vehicle. 
Don't let drivers intimidate you. If you know you're in the right, call the taxi company or, failing that, the authorities.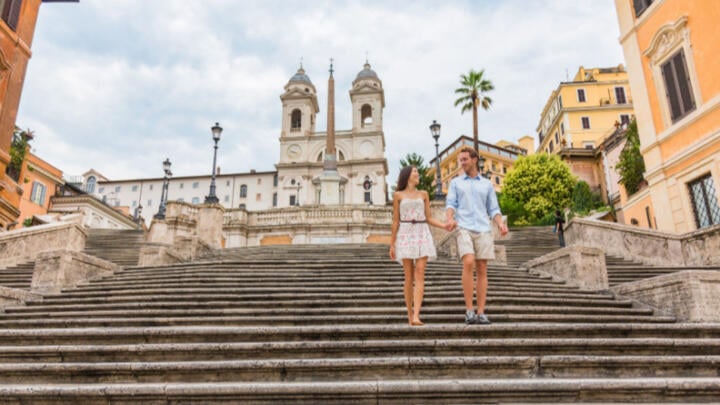 Getting Around Rome - Walking
If you're fortunate enough to stay close to Rome's biggest attractions, you can always venture out and burn some calories while you're at it. Rome is one of the most picturesque cities on the planet, so what better way to drink it all in - and get some great photos - than exploring it on foot? 
And that's our guide to getting around Rome! Not sure which of Rome's attractions you want to experience? Check out Go City. With us, you can see all of Rome's best bits when and how you want.